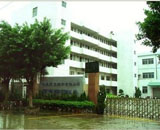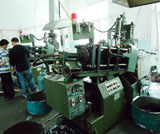 Weiwei Garment Accessories Co., Ltd
is located in Chang'an Town of Donguan City, with plant area of over 1,000 square meters. As an experienced manufacturer, We have experiential staff members, a design team and a full set of production equipment, including CNC moulding machines, EDM machines, milling machines, die-casting machines and automatic assembly machines.
Our company has complete production lines and processing departments, such as enamel dept., epoxy dept., burnishing dept., assembling dept. and packing dept. We pay attention to the change of fashion and safe standard worldwide as per our customer's requirements. .....